Law Enforcement & Military Training
Custom tailored training programs designed exclusively for law enforcement and military personnel!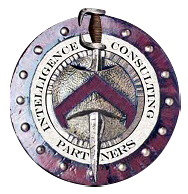 Barricade Response – An Officer's Guide
Course Length: 8 hours
This classroom training course gives the Patrol Officer a blueprint on how to effectively respond to a barricade situation, as well as, how to efficiently yield pertinent information to the Conflict Negotiation Team. Proper relay of critical information provides actionable intelligence that will assist in minimizing casualties and yield a favorable resolution.
Concealed Compartments
Course Length: 4 hours (A 2 Part Course)
Part I. – An academic application to common concealment techniques in the following areas:
Passenger vehicles
Tractor Trailers
Aircraft
Residence's
Part II.- Realistic exercise requiring participants to apply the knowledge gained in Part I to
a "hands-on" practical.
Concept Of Operations

Our team will share with you, concepts which embrace strategic and tactical optics. These Concepts of Operations incorporate and merge technology, operations and the client's unique culture in delivering unprecedented mission success.
Confidential Informant Cultivation and Handling
Course Length: 4 hours
Acquisition of Confidential Informants is a critical tool in any investigation. Acquiring informants, debriefing, operational deployment and safe informant handling is the focus of this class. Participants will gain an understanding of the various uses of informants in conjunction with other investigative tools.
Critical Infrastructure Assessment
Countering Violent Extremism
Criminal Network Analysis
Financial Investigations (Terrorists)
Fraudulent Document Identification
Managing a Police Shooting Incident
Course Length: 8 hours
This classroom training course will outline the following: Response and crime scene containment. Prioritizing interviews. Evidence coordination. The psychological impact of the Law Enforcement Shooter Coordination with the Prosecuting body. Training responsibilities. Executive Command obligation. Media relations.
Parcel Interdiction
Course Length: 2.5 hours
This classroom training course defines the following: Techniques and locations to conduct parcel interdiction. Characteristics of drug parcels. Examples of drug labels. Typical drugs encountered. Obtaining Search Warrants. Operational planning and considerations. Creating a parcel interdiction program. This course also emphasizes the critical partnership between law enforcement and business organizations.
Preparing First Responders for the Active Shooter
Course Length: 8 hours
This active shooter classroom training course is designed for "First Responders" who may be faced with handling and properly responding to an Active Shooter incident. Topics will include a historical overview of Active Shooter situations and immediate deployment/rapid intervention tactics, as well as, rescue techniques and breaching skills. A large portion of instruction familiarizes officers with team movements on an Active Shooter.
Street Narcotic Operations
Course Length: 4 hours
Street Narcotic Operations are one of the most dynamic and fluid events facing law enforcement. Because of the ever-changing circumstances inherent to drug operations, precise primary and contingency planning are paramount for officer safety. This course is designed to instruct participants on how to pre-plan, troubleshoot, execute, follow up and constructively critique Street Narcotic Operations.
Tactical Room Clearing for the Patrol Officer
Course Length: 8 hours
Working doors and entering rooms is one of the most common yet challenging tasks law enforcement officers "on the front line" conduct every day in the performance of their duties. Students will learn two, three, and four-person team room entry techniques while engaging single threats and multiple threats during shoot / no-shoot decision making drills.
Tailored Exercise Design & Implementation
Target Hardening the Workplace
Course Length: 4 hours
Understanding the difference between soft and hard targets. Participants will gain a unique perspective on target hardening their facility. The creation of a needs assessment, identifying areas of improvement and satisfaction, will be developed.
Understanding and Applying Leadership Traits
Course Length: 4 hours
This classroom training course is designed for individuals aspiring to become supervisors, first or mid-level supervisors. Through participant collaboration, leadership traits and modern applications of the identified traits will be defined. Leadership applications to current company challenges will be discussed. This course will focus on employee empowerment for the purpose of surpassing company objectives.
Use of Drug Detection K-9
Course Length: 2.5 hours
This classroom training course outlines the following: Advantages of utilizing a canine, both drug and explosive detection. Functions of a canine. Canine training and response. Wind direction and the canine. Understanding compartments as a handler. Legal ramifications of using a canine.
VIP Protection Detail
Course Length: 3 hours
This course will outline the following: Motorcades/ Vehicle movement. Advances ( The foundation of protection). Movement formations and divisions of responsibility. Law Enforcement Training "The Protection Mindset."
We are leaders in educating organizations through next generation adult learning tools!
Our goal at Intelligence Consulting Partners is to provide effective solutions designed to boost safety, awareness, and knowledge in your organization. Our customized created holistic programs carefully instruct critical counter techniques to enhance safety and reduce liability. Our programs offer solutions to modern threats thru behavioral modifications and environmental safeguards.
Address
PO BOX 1277, BOWIE, MARYLAND
20718​