Target Hardening The Workplace
A soft target is a location or place that is vulnerable due to its lack of security or protection, though is often populated by groups of people. To understand the threats posed to soft targets, it's important to identify what makes them susceptible to intimidation and acts of violence and terrorism.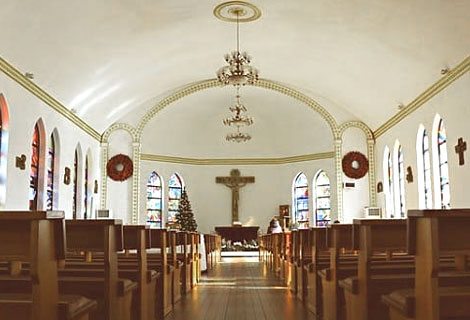 Identifying Soft Target Locations
Soft target locations are mostly at risk for their welcoming environments. They open the possibility of welcoming the wrong people, and the risk of violence is particularly high in places where modern conflict is apparent. Such locations include libraries, malls, movie theaters, houses of worship, public venues and events. Each location allows public access to anyone who wishes to enter.
What Is Target Hardening?
Target hardening, also referred to simply as hardening, is a term used by police officers, those working in security, and the military referring to the strengthening of the security of a building or installation in order to protect it in the event of attack or reduce the risk of theft. In terms of business and home security, target hardening is one of the suite of protective measures that are included in crime prevention. This can include ensuring all doors and windows are sourced and fitted in such a way that they can resist forcible and surreptitious intruder attack, adding hard barriers and landscapes that resist vehicle and pedestrian intrusion and adding fences or walls.
This Course Provides
Identifying soft vs hard targets
Understanding the difference between soft and hard targets
How to target hardening your facility
Needs assessment creation
Identifying areas of improvement
Using common sense approaches to target harden a facility
Understanding rippling ramifications from preventable security oversights
Review of an operating structure and enhancing its operations
Conducting Red Cell Table Top exercises
Why choose ICP for workplace target hardening?
We are well decorated military, law enforcement and health care professionals. We took an oath in our careers to protect America throughout our careers and are now providing those skills and tactics in the private sector! We are trusted and vetted by the United States Government as leaders in Active Threat Mitigation services and offer the highest level of training in the nation! Through our active threat mitigation training, we can help businesses of all sizes.
We apply the skills and experience of active and retired law enforcement, intelligence and military professionals to improve preparedness for workplace threats. Our training dramatically improves employee response when threats arise and, our Active Treat and Workplace Violence Mitigation carefully instructs critical counter techniques to enhance employee safety and reduce liability.
ICP is a government and public agency consultant of choice.  We deploy anywhere in the world, in 72 Hours!
We maintain an unmatched list of certifications and security clearances. We maintain General Services Administration (GSA) Certification, enabling us to compete for federal contracts. We also are an INFRAGARD Member.  With a Dun & Bradstreet 97% satisfaction rating, we are recognized as a high-quality provider of consulting services. We are also certified by ASIS International.
We are leaders in educating organizations through next generation adult learning tools!
Our goal at Intelligence Consulting Partners is to provide effective solutions designed to boost safety, awareness, and knowledge in your organization. Our customized created holistic programs carefully instruct critical counter techniques to enhance safety and reduce liability. Our programs offer solutions to modern threats thru behavioral modifications and environmental safeguards.
CORPORATE HEADQUARTERS:
952 Washington Avenue, Chestertown, Maryland 21620
WEST AFRICA SATELLITE OFFICE:
Sicap Liberté, Villa 6902, Dakar, Senegal