Your Trusted Cybersecurity Experts
Cyber security refers to the body of technologies, processes, and practices designed to protect networks, devices, programs, and data from attack, damage, or unauthorized access. Cyber security may also be referred to as information technology security.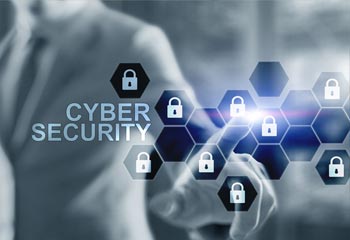 Cyberattacks are a reality for companies operating in the digital age – and organizations and public agencies are increasingly realizing the importance of planning for this new threat. The website administrator of any organization can attest to the troubling frequency of attempts to breach security measures. Simply clicking on a link can expose an organization to being taken hostage by ransomware and other damaging breaches. Organizations must implement policies and training to address these threats. Not surprisingly, cyber threats have increased along with the rapid worldwide spread of the COVID-19 pandemic.
"If security were all that mattered, computers would never be turned on, let alone hooked into a network with literally millions of potential intruders."
– Dan Farmer,
American Computer Security Researcher and Programmer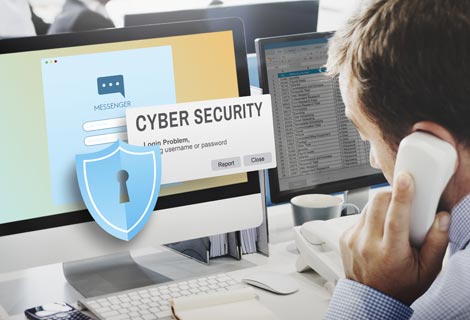 ICP works with many organizations to implement best practices for cybersecurity. Training is an integral part of each strategy, because employees are an organization's first line of defense. Companies can protect themselves by encouraging personnel to be skeptical of email from unfamiliar sources.
Cybersecurity teams also may work with fraud risk management teams to coordinate detection-and-response activities.
ICP is a government and public agency consultant of choice.  We deploy anywhere in the world, in 72 Hours!
We maintain an unmatched list of certifications and security clearances. We maintain General Services Administration (GSA) Certification, enabling us to compete for federal contracts. We also are an INFRAGARD Member.  With a Dun & Bradstreet 97% satisfaction rating, we are recognized as a high-quality provider of consulting services. We are also certified by ASIS International.
We are leaders in educating organizations through next generation adult learning tools!
Our goal at Intelligence Consulting Partners is to provide effective solutions designed to boost safety, awareness, and knowledge in your organization. Our customized created holistic programs carefully instruct critical counter techniques to enhance safety and reduce liability. Our programs offer solutions to modern threats thru behavioral modifications and environmental safeguards.
CORPORATE HEADQUARTERS:
952 Washington Avenue, Chestertown, Maryland 21620
WEST AFRICA SATELLITE OFFICE:
Sicap Liberté, Villa 6902, Dakar, Senegal