Preparing For An Active Threat
Active shooter incidents are often unpredictable and evolve quickly. In the midst of the chaos, anyone can play an integral role in mitigating the impacts of an active shooter incident. At ICP, we enhance preparedness using a holistic approach to provide products, tools, and resources to help you prepare for and respond to an active shooter incident.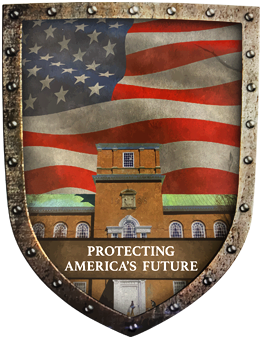 Understanding The Threat
An active shooter or active threat, is an individual actively engaged in killing or attempting to kill people in a confined and populated area. In most cases, active shooters use firearm(s) and there is no apparent pattern or method to how they choose their victims. Active shooter situations evolve quickly and there is no way to anticipate their course. Typically, the immediate deployment of police is needed to stop the shooting and mitigate harm. Active shooter situations can be over within 10 to 15 minutes. For this reason, it is important that you are prepared to take the actions necessary to protect yourself.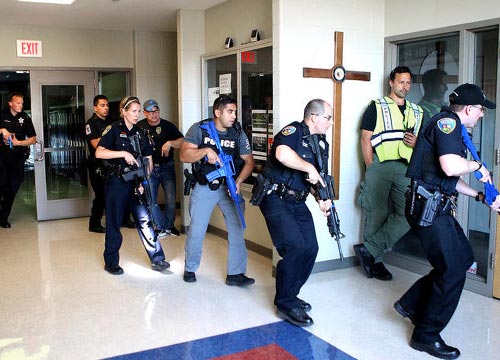 This Course Provides
A historical overview of Active Shooter situations
Prepared response methods for immediate action
How to develop partnerships with local law enforcement
Developing a private sector response plan
Promoting community relationships to ensure inclusion in a response plan
Why Choose ICP to prepare your staff for an active threat.
We are well decorated military, law enforcement and health care professionals. We took an oath in our careers to protect America throughout our careers and are now providing those skills and tactics in the private sector! We are trusted and vetted by the United States Government as leaders in Active Threat Mitigation services and offer the highest level of training in the nation! Through our active threat mitigation training, we can help businesses of all sizes.
We apply the skills and experience of active and retired law enforcement, intelligence and military professionals to improve preparedness for workplace threats. Our training dramatically improves employee response when threats arise and, our Active Treat and Workplace Violence Mitigation carefully instructs critical counter techniques to enhance employee safety and reduce liability.
ICP is a government and public agency consultant of choice.  We deploy anywhere in the world, in 72 Hours!
We maintain an unmatched list of certifications and security clearances. We maintain General Services Administration (GSA) Certification, enabling us to compete for federal contracts. We also are an INFRAGARD Member.  With a Dun & Bradstreet 97% satisfaction rating, we are recognized as a high-quality provider of consulting services. We are also certified by ASIS International.
We are leaders in educating organizations through next generation adult learning tools!
Our goal at Intelligence Consulting Partners is to provide effective solutions designed to boost safety, awareness, and knowledge in your organization. Our customized created holistic programs carefully instruct critical counter techniques to enhance safety and reduce liability. Our programs offer solutions to modern threats thru behavioral modifications and environmental safeguards.
CORPORATE HEADQUARTERS:
952 Washington Avenue, Chestertown, Maryland 21620
WEST AFRICA SATELLITE OFFICE:
Sicap Liberté, Villa 6902, Dakar, Senegal