The #1 Active Shooter Training Course In Maryland!
We specialize in active shooter training, for companies large and small and ready your staff for today's threats. Our team is comprised of experts in the law enforcement, government, military and health industries. Together, our staff has well over a century of combined years of experience in preparing our clients for active threat situations.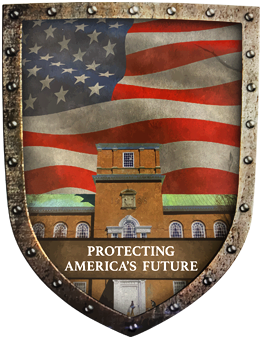 Our comprehensive active shooter training courses are the best in nation and are even employed by the United States Government!

Active Shooter Training For Maryland Schools & Educators
Educators carry a substantial responsibility educating and preparing the next generation and while their sole mission is to educate, in today's world, we need to take steps for our children to not only feel safe, but to make them safe. Our threat mitigation training sessions are relevant for all school employees –from school leadership and teachers to facilities staff and beyond. We'll tailor our training to your needs.
Active shooter incidents in the U.S. now occur on an average of once a month
Of these incidents, 20% occurred at schools
Parents are increasingly focused on the safety of their children
Active threat training can reduce the risk of litigation and reduce insurance premiums
Threat training can be used as a recruitment tool and differentiating factor to set your school apart
Why Choose Intelligence Consulting Partners?
Education and careful planning are the best ways to ensure your school and your community are safe.  Our team of experts will work in partnership with you to identify training needs and customize training specifically for your school, from facilities assessments, active threat drills and custom curriculum for the entire community.  Through our active threat mitigation training, we can help your school:
Reduce the risk of threats
Improve employee response when threats arise
Help to keep children safe
Enhance your school's reputation as a safe place for kids to learn
Active Shooter Training For Maryland Businesses Large & Small
Our goal at ICP is to provide effective, potentially life save solutions, designed to boost safety, awareness and active threat knowledge at your organization.  Utilizing the next generation of tools, training and consulting, we deliver training for a vast array of threat management and leadership programs to provide a unique, rewarding experience that diligently serves our clients' needs.  A portion of our teachings include:
Critical Infrastructure Assessment
Target Hardening the Workplace
Site Assessment
Understanding & Applying Leadership
Preparing for the Active Threat
Active Threat Mitigation Curriculum
Crisis Management & Prevention
Corporate & Employee Screening
Preparing First Responders for an Active Shooter​
Table Top Exercises
Employee Termination Techniques & Strategy
Why Choose Intelligence Consulting Partners?
We are well decorated military, law enforcement and health care professionals.  We took an oath in our careers to protect America throughout our careers and are now providing those skills and tactics in the private sector!  We are trusted and vetted by the United States Government as leaders in Active Threat Mitigation services and offer the highest level of training in the nation! Through our active threat mitigation training, we can help businesses of all sizes:
We apply the skills and experience of active and retired law enforcement, intelligence and military professionals to improve preparedness for workplace threats.
Our training dramatically improves employee response when threats arise
Our Active Treat and Workplace Violence Mitigation carefully instructs critical counter techniques to enhance employee safety and reduce liability.
"We as parents and educators need to be proactive on this topic. Your training was informative and direct, and helped our school feel prepared for any situation."
We are leaders in educating organizations through next generation adult learning tools!
Our goal at Intelligence Consulting Partners is to provide effective solutions designed to boost safety, awareness, and knowledge in your organization. Our customized created holistic programs carefully instruct critical counter techniques to enhance safety and reduce liability. Our programs offer solutions to modern threats thru behavioral modifications and environmental safeguards.
Address
PO BOX 1277, BOWIE, MARYLAND
20718​