BOOK NOW THROUGH JAN. 1ST 2019 & RECEIVE 50% OFF ALL ACTIVE SHOOTER TRAINING COURSES WE OFFER
In response to the horrific incident that took place in our home town on June 28th, 2018, we are offering 50% off all of our services for any business or school in the state of Maryland, considering active shooter training.
Intelligence Consulting Partners has over two decades of experience in providing homeland defense training to America's military, law enforcement, and corporate sectors. We are leaders in educating organizations through next generation adult learning tools!
Our team of active or retired law enforcement, military and intelligence professionals have a well-deserved reputation for excellence in providing smart, sensible and effective solutions for our clients' diverse needs.
Our goal at Intelligence Consulting Partners is to provide effective solutions designed to boost safety, awareness, and knowledge in your organization. Our customized created holistic programs carefully instruct critical counter techniques to enhance safety and reduce liability. Our programs offer solutions to modern threats thru behavioral modifications and environmental safeguards.
That attack began about 2:40 p.m. at the Capital Gazette offices at 888 Bestgate Road in Annapolis.
A gunman blasted his way into the Capital Gazette newsroom in Annapolis with a shotgun Thursday afternoon, killing five people, authorities said.
Journalists dived under their desks and pleaded for help on social media. One reporter described the scene as a "war zone." A photographer said he jumped over a dead colleague and fled for his life.
Police took a suspect into custody soon after the shootings. He was identified as Jarrod W. Ramos, a 38-year-old Laurel man with a long-standing grudge against the paper.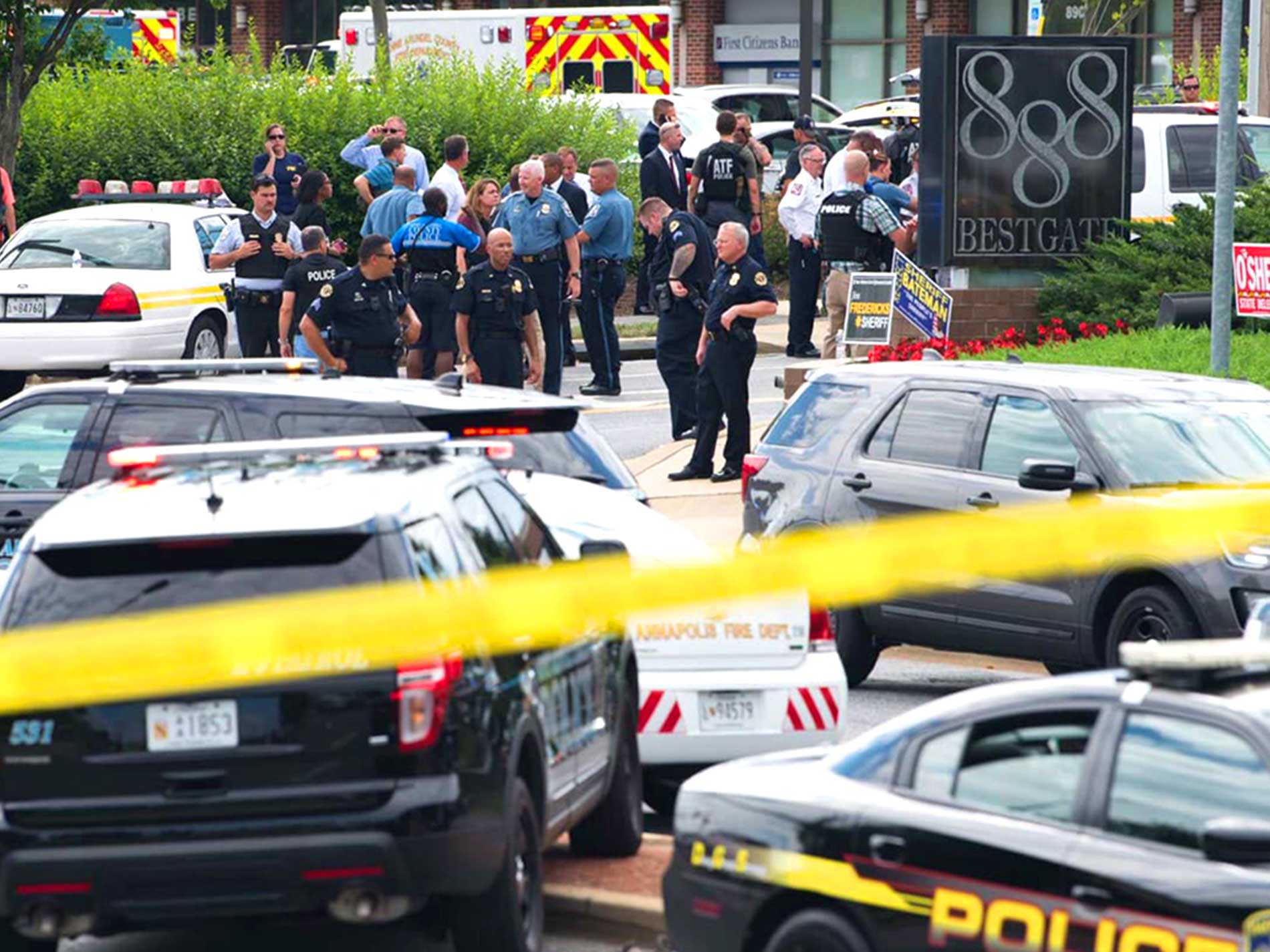 OUR MARYLAND ACTIVE SHOOTER TRAINING IS AVAILABLE IN THE FOLLOWING COUNTIES

Our training staff focuses on our clients' most critical issues and provides common sense solutions to enhance their safety and limit litigation exposure.

Military and Law Enforcement

Corporate & Government Agencies

K-12 & Higher
Education

Medical
Facilities

Churches & Places Of
Worship

Concerts, Sports &
Special Events

Property
Management

Private Businesses &
Financial Institutions
THE MOST COMPREHENSIVE ACTIVE SHOOTER TRAINING COURSE IN THE NATION!